Paid Advertising Agency
Get Online Representation
The digital market keeps growing and websites emerging at great speed. From small businesses to E-commerce and entrepreneurs everyone is on the internet, and everyone is figuring out advertising opportunities and maximizing all possible paths. The Internet market comes with different challenges. 
Your Brand With PPC Marketing
The digital market keeps growing and websites emerging at great speed. From small businesses to E-commerce and entrepreneurs everyone is on the internet, and everyone is figuring out advertising opportunities and maximizing all possible paths. The Internet market comes with different challenges. Even if we have the availability of advertising tools and channels some businesses are still not being seen in the market. People in the market are in a constant battle which results in barely making progress in their business.
The major challenges online companies faces are: 
Increase competition
Changing customer demands
Strict industry regulations
Paid Advertising Services That Bring Results
Our web design agency has based its services on showing results to its customers. We show our stats in the form of conversion rates, online leads, and Website Traffic.
What is Pay Per Click and How Does it Work?
Many people find paid search market is beneficial for their business. Many people consider paying more for their paid marketing to get more customers for their services. Having more budget for PPC is like gaining new clients who are looking for their services.
According to social media, more than 7 million advertisers spend a total of 12 billion on pay-per-click advertising in 2017. Moreover, pay-per-click marketing is considered to be the most powerful marketing strategy to gain higher ROI.
DMA pay-per-click advertising agency professionals tell you what is PPC and how it can be used as the fundamental of PPC management. If you understand better what is PPC you have more chances of positive profitable campaigns.
What Are the Different Types of PPC ads?
Now you understand what PPC is so the next step is to know the different types of PPC ads and campaigns that can help you to build your online business awareness and promote your brand's services to the audience. Our pay-per-click advertising agency works closely with its customers to build a strategy to make PPC ads that can fulfill your needs and takes your business scale to a higher level.
There are different types of PPC ads available according to your need:
Google ads is a platform developed by google where you can promote your business, sell your products and services, and raise traffic for your website. Google ads account is managed online for your feasibility so you can change your campaigns anytime easily. In google ads, you can briefly advertise your services and can choose the settings and budget by yourself.
So for youtube advertisements also go through google ads, where you can advertise your business through video content on youtube. Your video content will be played before the user watches any of the youtube videos and it can also be shown in youtube search results. Youtube ads are most like to gain user attention and make them have your services.
Bings ads are pay-per-click advertising feature where it works as bidding that is connected with google advertisers. You only pay when someone clicks your ads so you can see your daily budget. It has a better add option and costs less to the business.
This is a fast-growing advertising method for businesses. Pay-per-click social marketing is very effective for growing your business on platforms such as Facebook, Twitter, Instagram, and Linkedin. Social media marketing is highly recommended for brands that have an active social presence and can target the audience's interest easily.
What is PPC?
Paid-per-click advertising is paid marketing that promotes brand awareness, builds brand offerings, and gains huge traffic from the audience. In PPC advertiser pay only each time and the user clicks on the PPC ads to see the campaign.
Most audiences think of google PPC agency when they hear about pay-per-click but pay-per-click goes beyond the google search engine pages and network. Social media such as Facebook, Twitter, Snapchat, and Pinterest also uses the pay per click marketing. PPC campaign allows the user to see products and services with high visibility to target their customers. You see the ads on social media are pay-per-click ads.
Why PPC Advertising works for your business. 
Pay-per-click advertising is a strong digital marketing service to increase your brand awareness, build your brand's reputation and maximize your ROI. PPC allows you to connect with your customers and improve your business strategies. 
Here is the list of the benefits of Investing in PPC: 
Search engine marketing is a digital marketing strategy that is used to make brand visibility in SERPs such as yahoo, google, and bing. Its main purpose is to gain traffic through optimized ads and bring more conversions to the business.
As we know about SEO and PPC, search engine marketing refers exclusively to paid search marketing and also referred to SEO and PPC.
With a very increasing demand for online shopping paid per click advertising has become a vital advertising component. Search engine marketing allows marketers to only pay for the impression that gets them more visitors and customers. Visitors improve your organic traffic in search ranking and make it the fastest way to grow any busin
PPP and SEO Which is The Right Strategy for Your Brand?
Understand your business target first then devise what marketing strategies suit you best whether it's PPC, organic search, or a combination of different marketing strategies. This is what digital advertising companies are. 
Pay Per Click marketing is maintaining its standard over the years for the most effective marketing strategies. PPC advertising let people stay in charge of their brand marketing spending and gets their business to reach people at the right time or the right place. 
PPC marketing allows you to have laser-targeted visibility which results in more customer reach and boost your conversion rate at internet marketing. 
Search Engine Optimization 
SEO is a most helpful way to increase your organic traffic for your business, which builds brand awareness, and customer trust in a positive way. Most SEO companies tell customers that it takes 5 to 6 months to see the results of their campaigns. The study found that only 5.8% of web pages rank in the top 10 organic search results for one keyword. 
SEO takes time, and you need to be patient with it, many businesses fail to achieve their market goal within an established timeline. Pay-per-click advertising is the best option which promises instant results and provides flexibility. If you a have short time window for your brand promotions, pay-per-click internet marketing is the best solution for you. 
How does Search Engine Marketing work? 
SEM provides algorithms for the most relevant search depending on the user's line for searches such as web activity and location. SEM-sponsored ads are most like to appear on top of the searches. 
For every search engine ad or PPC keywords are the foundation of searches. You need to understand brand-related keywords that users are likely to use when they search for that specific thing. Right keywords lead to more audience for your business. Search engine marketing takes your work game a little further and allows you to determine when your PPC ads should appear and who should be seeing them. As an authentic PPC advertising agency, we have advanced keyword search tools to gather authentic information, once we have your targeted information we will exclude negative keywords and uses the most relatable keywords that should work for your list. 
Our expert PPC makes your account and makes a compelling ad to ensure your success to win the ad auction. Pay-per-click advertising allows you to show more ads at a low cost. By optimizing your ads campaign you'll have more idea about your competitors and learn more about your audience to develop the right strategy for positive results. We suggest you give your website more attention as it deserves. choose our Search Engine Marketing agency and let us help to flourish in Pay Per Click advertising marketing. 
Why SEM is Important in Digital Marketing?
SEM has various techniques that can help your business to increase your site performance and make the brand worthy in the eyes of the internet audience. The higher your products will be shown in search engines, the higher visibility, and engagement you can achieve.
PPC search engine marketing allows you:
Reach customers instantly

Double investment in AdWords

Increased traffic and visibility
Why SEM is Important in Digital Marketing?
You can create effective SEN campaigns with the help of our PPC advertising agency. We will lead you to success in google ads agency and make your business around the world.
Keywords search & analysis

Page conversion optimization
Conversion Rate Optimization CRO

Bing and Google ads management
Why PPC advertising is a significant investment? 
Study shows that most customers are likely to visit sites through PPC marketing instead of organic links. Because 75% of people believe PPC ads make getting the information they need easier. PPC gives you instant opportunities and visibility for your brand platform. So don't stay behind your competitors and hire our agency to make it easy for you.
There are 2 billion online shoppers and these numbers are increasing day by day. More digital and e-commerce platforms are uprising so PPC services are best for you to make your business grow widely. Don't stay behind and choose our PPC Advertising Agency now and make the right decision for your business.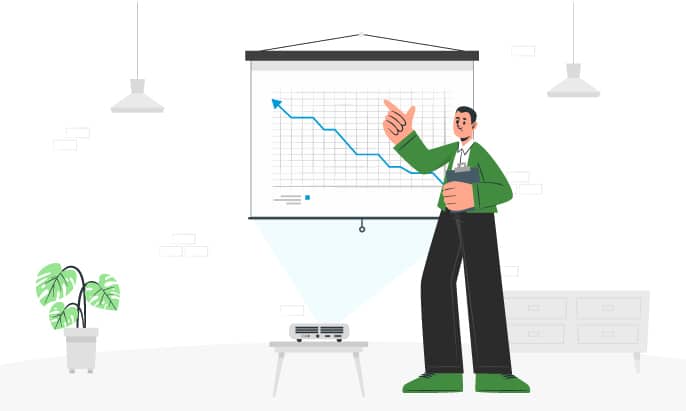 Frequently Asked Questions
Request a detailed estimate